Help 'End Bible Poverty'!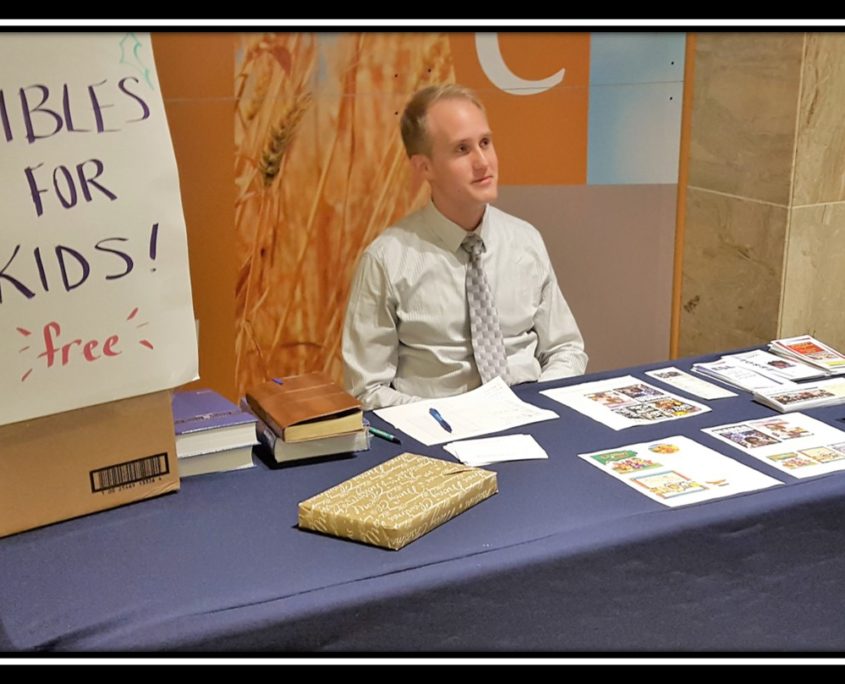 92 Local Children Received Free Bibles for Christmas 2017!
                                              We're raising the bar for 2018 with a goal of 200!
YWAM Lebanon is reaching out in our city of Lebanon neighborhoods with the gift of Bibles for kids!
With parental permission, children can receive a colorful, easy-to-read Children's Bible, and start the adventure of getting to know God through the pages of Scripture!
Research shows that a majority of believers came to know Jesus personally during their childhood years, so we want to make sure every child in Lebanon has that opportunity!
Make your donation today to give the gift of the Word of God…in words that a child can understand!
Just $10 can buy a Kids' Storybook Bible!!